IBM announced that Ermes Group, the largest and most diversified retailer in Cyprus, is leveraging its cloud-based Watson Commerce pricing optimization solutions.
To help ensure that product markdowns resonate with value-seeking customers while maximizing profits for across all of its retail locations relating to Debenhams Department Stores, Next Stores, Oviesse Stores, Peacocks Stores and Uber Stores.
Product pricing mark downs are a common practice for retailers today. The challenge is identifying the ideal price point and timing of these discounts to deliver cost-conscious customers great deals while avoiding the need to sell items at a loss that erodes potential profits. This was precisely the issue for Ermes Group, which decided to move from a rather manual approach to IBM's cloud-based Watson Price Optimization capabilities.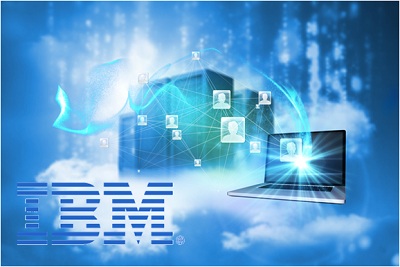 Working with IBM, Ermes is now able to automatically determine which specific products in each store should be marked down due to stagnant sales, what the new price should be and when the reduction should take place. Previously, teams had to manually go line by line for every product to determine how it was performing and if they should put it on sale. Since going live with IBM, Ermes has significantly streamlined its retail pricing strategy while increasing profits.

"Due to shifts in styles and consumer demands, product markdowns are a reality that all retailers must face. The key is knowing both when to act and what price point will allow the business to still profit on each item left in stock," said Sophocles Sophocleous, Purchasing Manager of Ermes Department Stores Plc. "With IBM's cloud offering, our merchandising team can easily and quickly determine which products are lagging in sales and what steps we need to take to get these items moving off the shelf."

"Effective customer engagement doesn't just happen. It comes from a commitment to several factors, from personalized offers and flawless services to delivering value. Retailers must deliver value, but it cannot come at the expense of the bottom line," said Harriet Green, General Manager, IBM Watson Customer Engagement. "IBM has decades of experience in working with leading retailers around the world, helping them not just align to the needs of their customers but to best business decisions, those that put them on the path for long-term success."

IBM recently released a new study focused on Generation Z, a group that possesses $44 billion in spending power. According to the study, the majority of Generation Z make purchases in the store. Of this group, 66 percent do so because they believe they get good deals and value for their money.

Delivering in-store value to customers has always been a priority for the Ermes Group. However, the company was exhausting significant time and manpower when it came to markdowns. As a result, markdowns were often put in place when product demand was on the decline which forced teams to increase the savings to move stock. While these low prices satisfied the growing number deal-seeking Generation Z shoppers, they represented significant loss in profits for the retailer.

IBM Price Optimization automatically monitors a product's cost and sales and then alerts the retailers to generate a promotion before demand begins to wane. In addition to increasing profits, Ermes Group has been able to free merchandisers and buyers to focus on other key areas such as in- season performance monitoring and being reactive in a timely as well as efficient manner.

IBM Watson Customer Engagement provides organizations across all industries and of all sizes with the capabilities to integrate cognitive into its current systems to more effectively engage with customers when and how they need to.

Today's announcement follows the release of IBM's new IBV study titled, "Uniquely Generation Z: What brands should know about today's Gen Z consumers." The
study surveyed 15,600 consumers ages 13-21 in 16 countries across six continents in an effort to understand Generation Z and what drives them in choosing a brand. The full report can be accessed here.

About Ermes Group
The Ermes Group is a member of The CTC Group, the leading and most diversified private Group in Cyprus with an annual turnover of 300 million. The CTC Group is also one of the largest employers in Cyprus. Today Ermes is the leading retail company in Cyprus in Apparel, Cosmetics, DIY and Electronics operating more than 70 retail shops. Ermes Fashion brands portfolio includes Debenhams, NEXT, Oviesse, Forever 21, Armani Exchange, Tommy Hilfiger, Diesel, Superdry, Desigual, Pepe jeans, Springfield, Cortefiel, Oasis, Warehouse and many more!

About IBM Watson Customer Engagement
IBM powers a full spectrum of cognitive engagement offerings delivered as a service and on premise for more 17,000 companies around the world. These businesses include 7 of the top 10 companies on the Fortune 500. and companies such as 1-800-FLOWERS.COM, Yoox Net-a-Porter, Moosejaw Mountaineering, The North Face, Luxottica, The Works UK and hhgregg. For more information follow us at @IBMforMarketing or @IBMCommerce and #WatsonCE.

Contact(s) information
Doug Fraim
IBM Media Relations
1 617-501-6376
This e-mail address is being protected from spambots. You need JavaScript enabled to view it